Welcome¶
You have reached the website for the Computational Light Laboratory (CLL).
Highlighted Works¶
To learn more about our work beyond highlighted ones, please visit our publications page.
Our Research Focus¶
The computational light laboratory conducts research and development in light related sciences, including computer-generated holography, computer graphics, computational imaging, computational displays and visual perception. We share our scientific output in the form of published articles and papers. Our primary software toolkit to tackle our research problems is public and open-source. We host our toolkit as Odak in GitHub. We translate our scientific output to actual lecture modules, and we create useful documentation for our research and development. To read more about our recent activities, please visit our recent timeline. Our research focus in terms of applications is depicted in the below conceptual figure.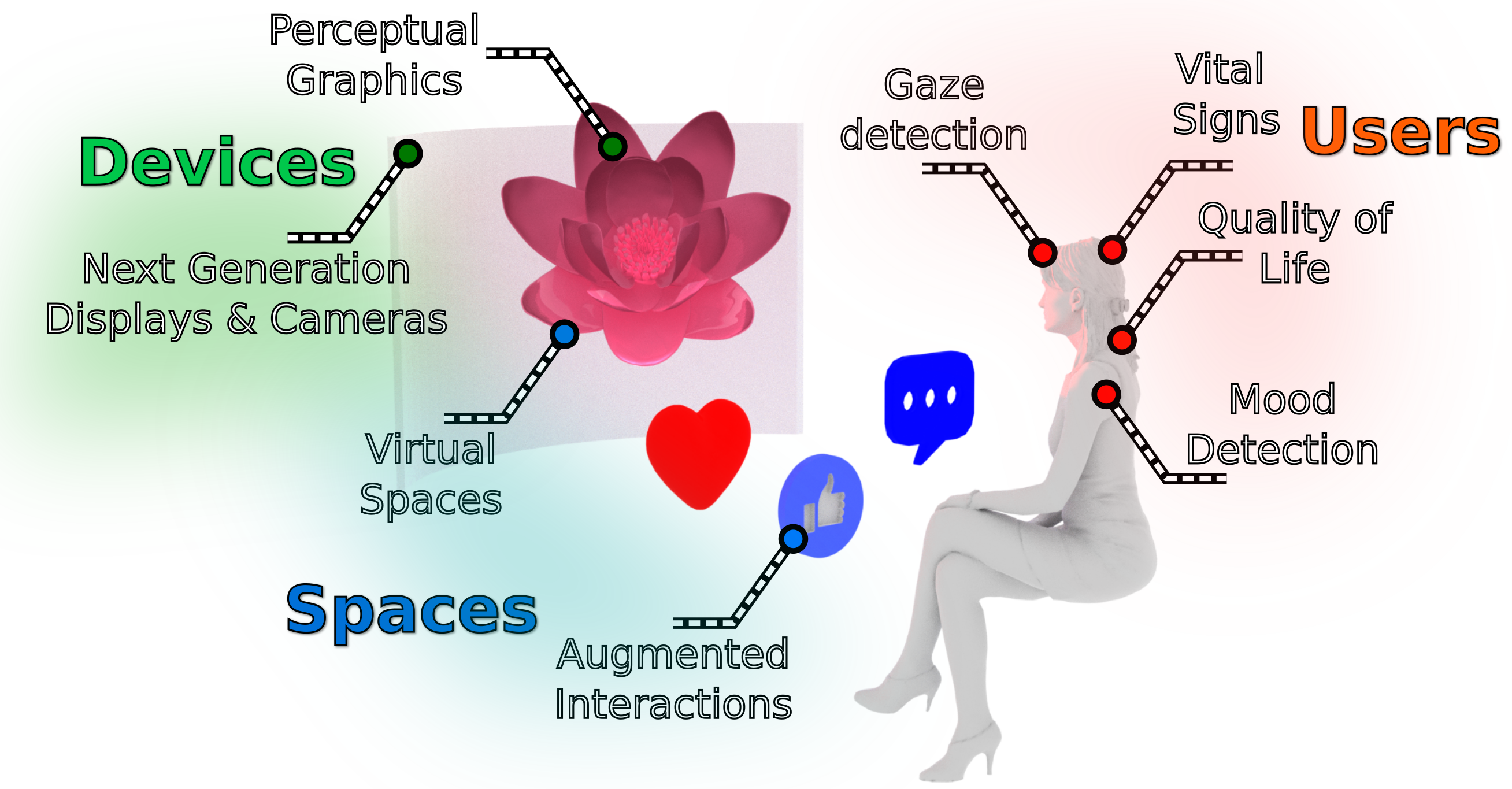 Useful Information¶